Welcome to the online home of the Law Offices of Matthew J. Rich.
I am an attorney based in downtown Rochester serving all of Monroe County and Western New York.  I am a former Monroe County Assistant District Attorney with over a decade of experience handling felony and misdemeanor criminal cases, including homicides, assaults, narcotics offenses, domestic violence, economic crimes, driving while intoxicated and all kinds of misdemeanor and traffic cases.  You name the type of criminal case, chances are I've handled it.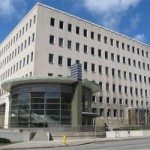 Now I can bring that experience to bear in order to help you find solutions for your individual situation.  DWI case?  Serious felony?  Family Court matter?  Speeding ticket?  For these types of cases and more – I can help.
As always, the initial consultation is free.  My rates are reasonable.  And I am here to listen, to understand, and to offer solutions.  Because I am…
On your side.