I would love to hear from you and to discuss your specific case. You can reach me via email at Matt@MRichLaw.com or by filling out the form below. You can also call me at 585.270.4262 to set up a visit to my office, which is located at: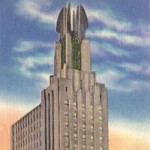 Times Square Building
45 Exchange Boulevard, Suite 623
Rochester, NY 14614
View Map
Phone:    585.270.4262
Fax:         585.730.6235
Contact Law Offices of Matthew J. Rich
Matthew J. Rich
Matthew J. Rich is a Rochester, New York-based attorney focusing on criminal defense, DWI cases, traffic offenses, and family law. He brings nearly a decade of experience in private practice and the Monroe County District Attorney's office to assist each and every client.

If you're looking for an attorney, chances are it's because you're facing a problem of some sort. Matthew J. Rich's goal is to help you with your problem, be your informed advocate, and ultimately get you a fair and satisfactory outcome. Matthew J. Rich is on your side.
Law Offices of Matthew J Rich